From
forestpixie:


Name: Apricot Flood
Download her @ forestpixie's journal
From
skittlebox:


Name: ~Honesty~ Suggested stats: 4-8-6-7-0
Download Honesty
From
inzey: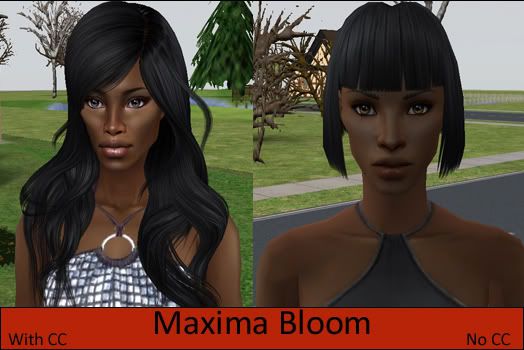 Name: Maxima Bloom
Download Maxima
From
foreverred:


Name: Sasha Colbe
Download Sasha

Name: Zoey Mink
Preview with CC
Download Zoey
From
tinykat:


Name: Nyari Adwoa
Download Nyari

Name: Aldric Yves
Download Aldric
From
lemon_lime35:


Download Male One


Download Male Two

Extra CC Preview
Download Male Three
From
bondchick_nett:


Name: Benvolio Founder
Download Benvolio

Name: Felyshilla Founder
Extra CC Previews
Download Felyshilla

Just remember some people's default replacements may cause the downloaded sims to appear different in your game as to what is pictured here in the no-cc previews. It's recommended to always install downloaded sims with clean installer or similar to make sure you only install exactly what you want from each file -- all sims in the founder collection SHOULD be packaged sans CC but it's always good to be prepared.
HAPPY SIMMING!!!